Party Rental Software Made Easy
Our party rental software simplifies managing your inventory, orders, customers, and website in one place. What sets us apart from the competition is that our event rental software solution is very easy to use. Try it for free and see for yourself.
Stunning Dashboard To Manage Your Business
Our dashboard provides a quick overview of your account, recent orders, upcoming events, pending payments, and more. It's the perfect tool to give you all the information you need at a glance.
Sign up for a free trial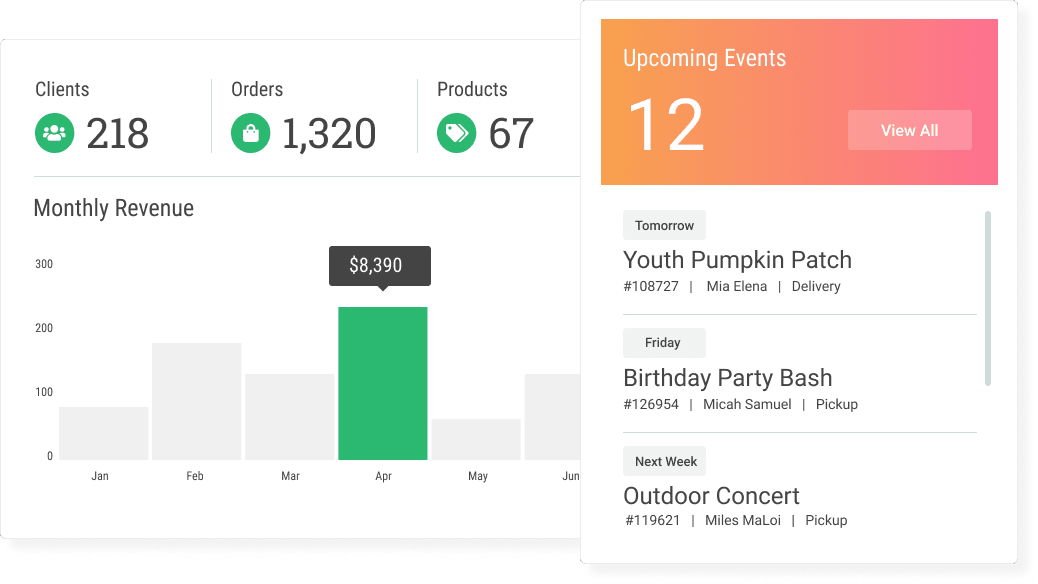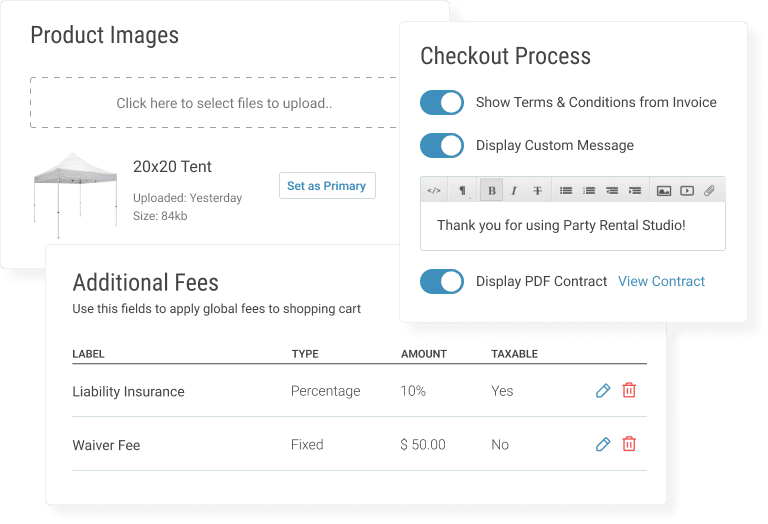 Customize Your Storefront
We understand that as the business owner, you know your business best. Therefore, our storefront configurator lets you personalize the shopping experience to fit your business needs.
Sign up for a free trial